一中科技批发QFN Package Tape TRM-6250L
发布日期: 2021-07-05
更新日期: 2023-06-08
| | |
| --- | --- |
| 品牌 | 一中科技 |
| 货号 | 6250 |
| 宽度 | 72/64mm |
| 型号 | 6250 |
| 厚度 | 0.03mm |
| 透气性 | 无 |
| 拉伸性能 | 35% |
| 外形尺寸 | 卷状 |
| 产品用途 | QFN封装胶带,EMC/SMC基板耐高温贴膜 |
| 生产企业 | 一中科技 |
| 是否进口 | 否 |
一中科技批发QFN Package Tape TRM-6250L
NO 6250 QFN package tape
No 6250 is a product which combines Nitto Denko's adhesion controlled technology with heat resistant base materials and adhesives, and is applied in various electronic components and device processes.
Feature:
Outstanding heat resistance.
Optimum for temporary fixing and masking in heating processes, and for protection and transport of film components.
Suitable adjustments can be made for processed products.
Applcations:
Carrier: Support for thin-layer materials and protection during transport
Temporary fixing: Temporary fixing manufacturing processes riring high-temperature
Masking: Masking for package manufacturing processes
Surface protection: Protection of CCD glass
Dam: Prevents resin leakage when molding semiconductor packages and electronic components
Our Factory Competitive Advantages:
? Well Competitive Prices and High Quality Control
? Prompt Delivery
? Earth-friendly Products
? In a Variety of Design
? Small Order Acceptable
? OEM Accepted
使用规格:64mm,72mm等,长度50m/100m/200m/500m等每卷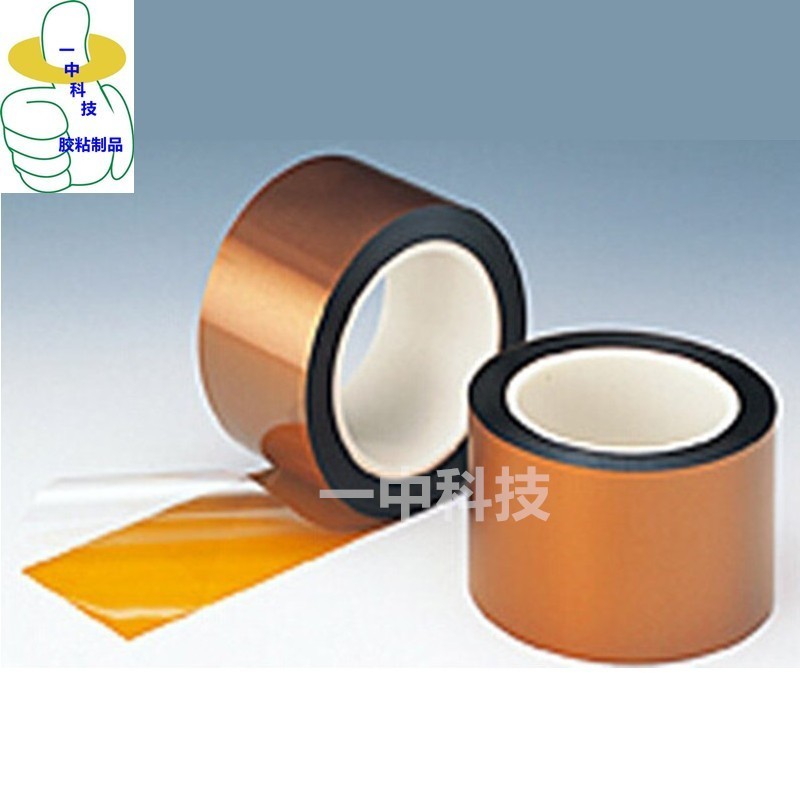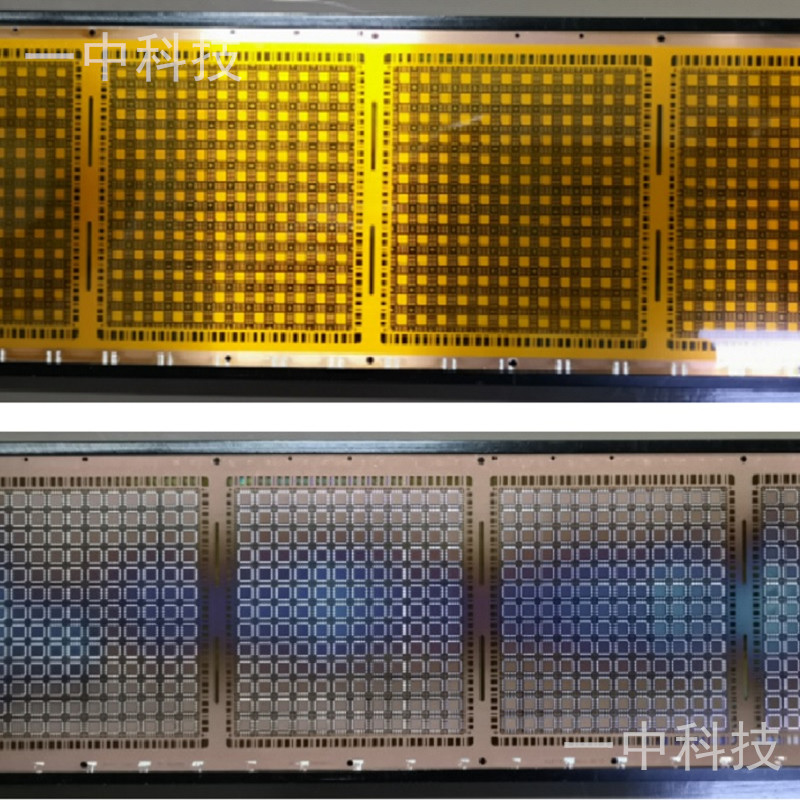 QFN Package Tape TRM-6250L 产品使用可靠性验证: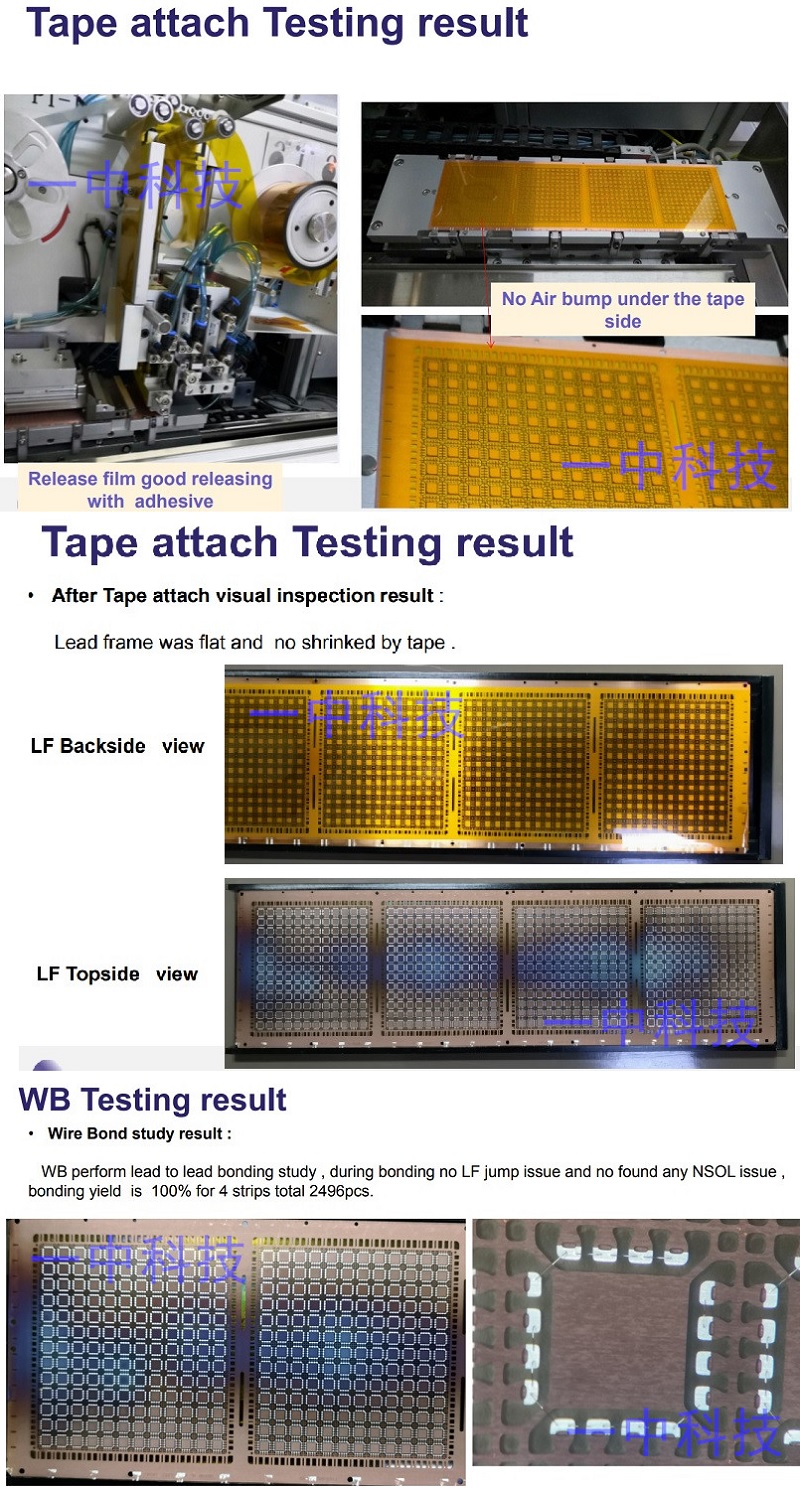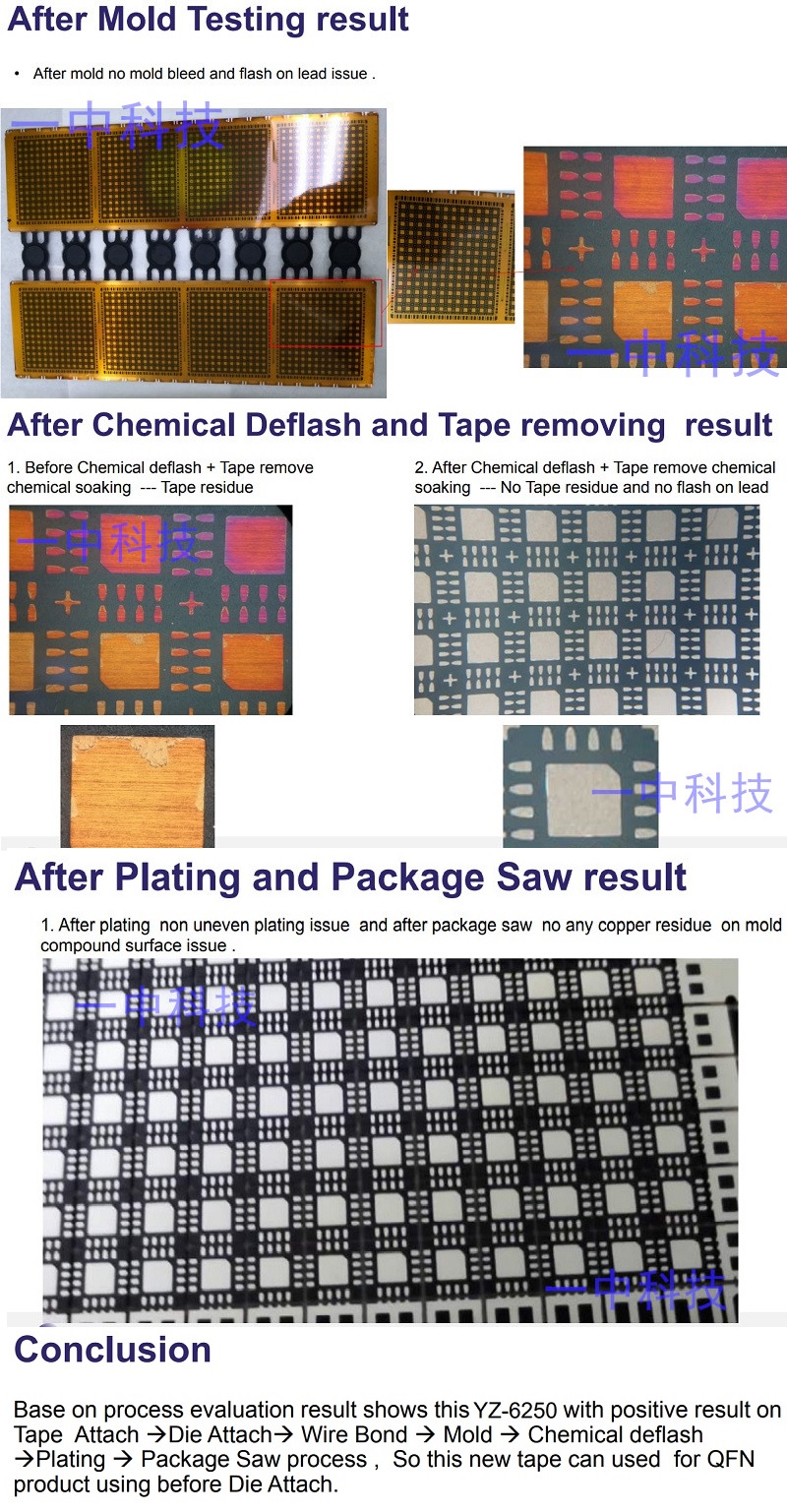 了解更多欢迎您的联络。