3M9713导电双面胶 低电阻 全方位立体导电
发布日期: 2018-06-13
更新日期: 2023-04-01
| | |
| --- | --- |
| EINECS编号 | 3M9713 |
| 品牌 | 3M |
| 英文名称 | double side conductive tape |
| CAS编号 | |
| 别名 | 导电双面胶 |
| 分子式 | 3M9713 |
Product 3M™ XYZ-Axis Electrically Conductive Tape 9713
品牌及类型: 3M 9713导电双面胶(XYZ轴导电,立体导电)
胶系: 压感式丙烯酸
总厚度:0.089MM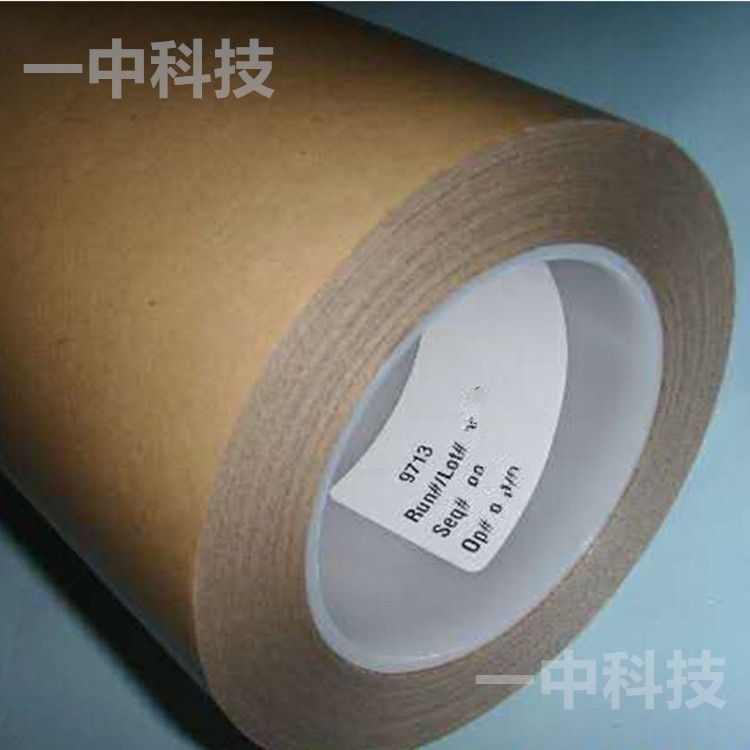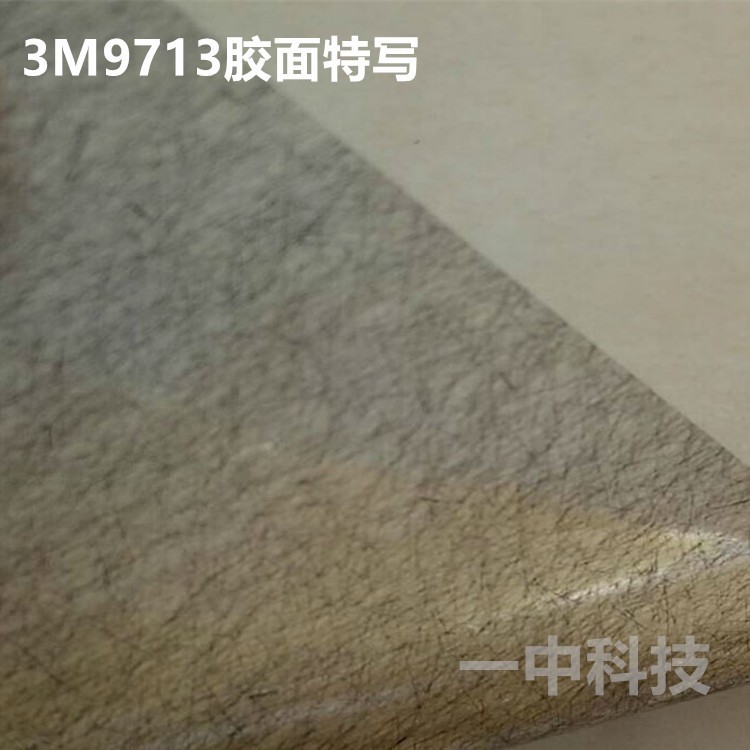 规格:小包装:609.6mm*32.9m
大包装:609.6mm*98.8m/可按要求加工定做。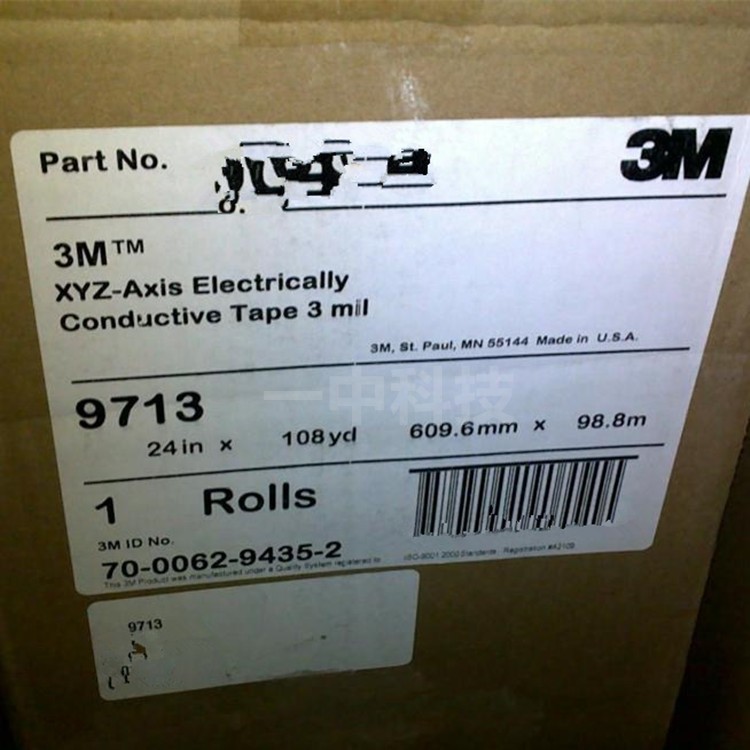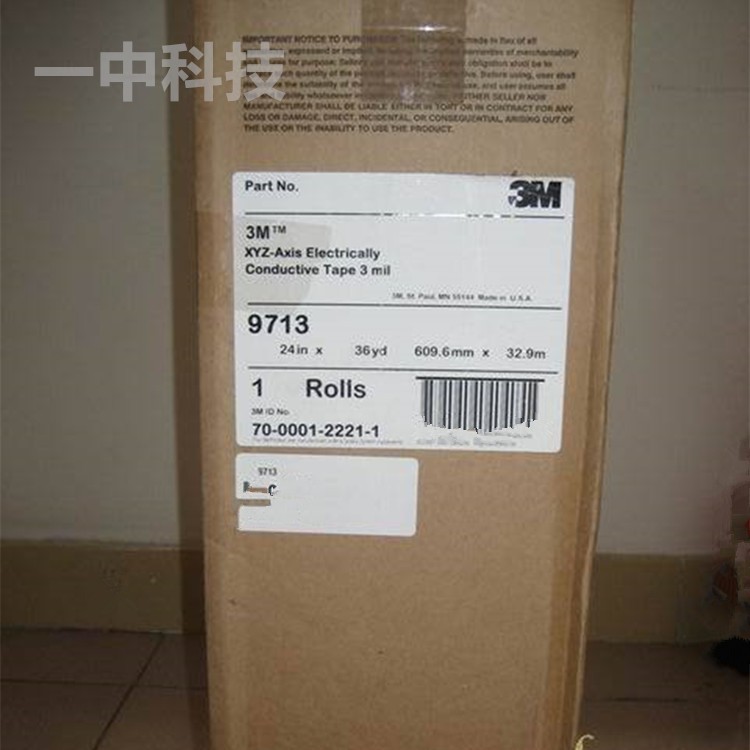 应用: 用于软板之间接着EMI/RFT屏障的导电性接合。
3M™ XYZ-Axis Electrically Conductive Tape 9713 is an isotropically conductive pressure sensitive tape. 3M tape 9713
conducts electricity through the thickness (Z-axis) and in the plane of the adhesive (X, Y planes) and is ideal for EMI/RFI shield and EMI/RFI gasket attachment to metal surfaces. The tape consists of a high performance 3M adhesive loaded with conductive fibers. The result is a double-sided tape providing both good adhesion and good electrical performance. The conductive fibers in 3M tape 9713 also provide improved handling characteristics.
3M™ XYZ-Axis Electrically Conductive Tape 9713 is ideal for attaching EMI shields to electronic and electrical devices.
3M tape 9713 may be used with many types of foil laminate shields, such as aluminum/PVC or copper/PVC laminates, to provide a customized shielding solution. This tape may also be used to attach conductive fabric/foam core EMI gaskets to electronic cabinetry. 3M tape 9713 may be applied in strips or die cut to specific shapes and sizes. Compared to screws or other mechanical connectors, 3M tape 9713 provides reduced assembly time and a solid bond line with no gaps which might result in EMI emission.
3M 9713导电性能参数特性: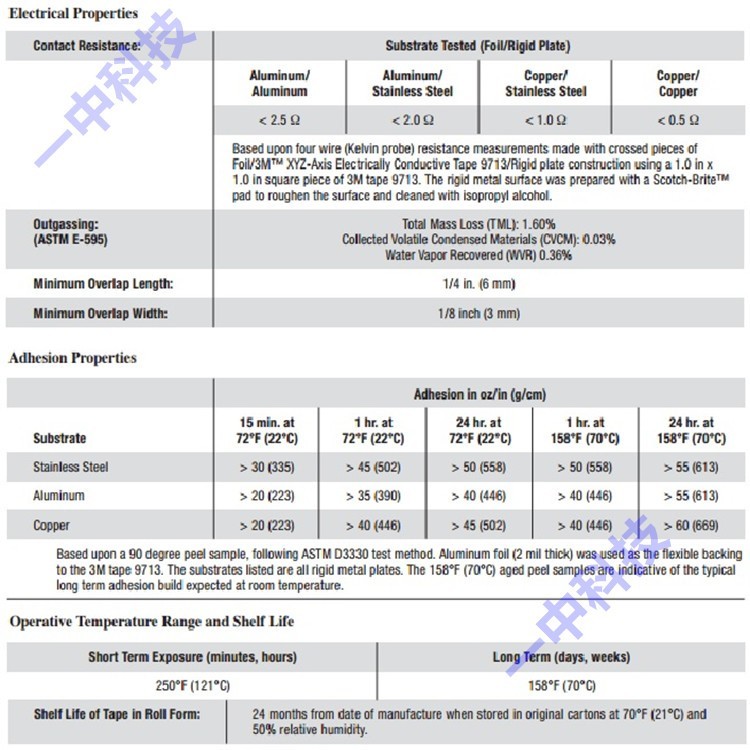 更多欢迎您的联络,可定做形状规格。